Sister Stan's Children
"Whatsoever you do to the least of my brothers, that you do unto me." Matt. 25:40.
Meet Sister Stan!

Project Director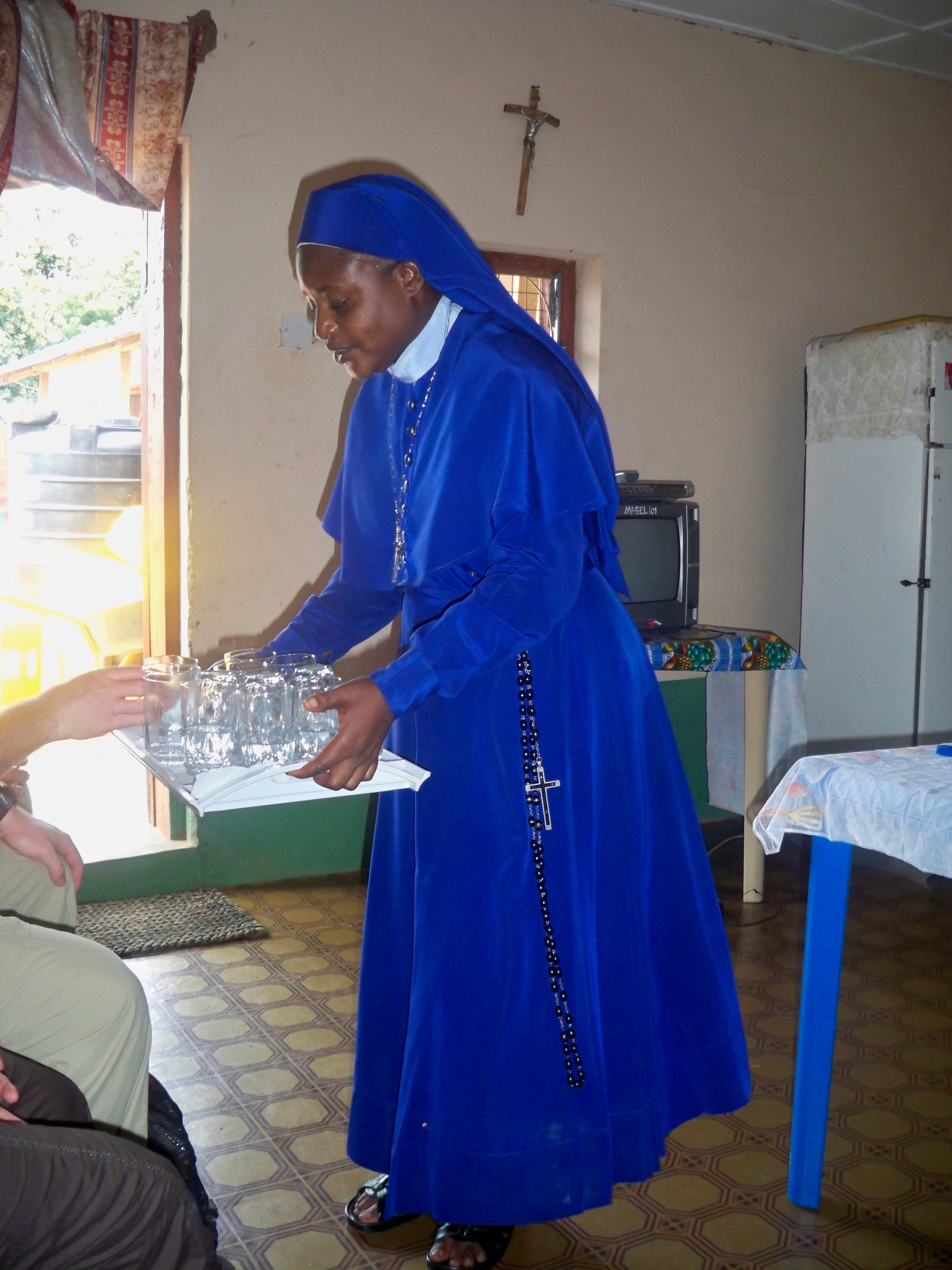 Sister Stan is from the town of Bawku, in Northern Ghana, where she was raised with three brothers and four sisters. At 10 years of age, she began spending as much time as her family would allow with the nuns near her village,and she entered the convent in 1994. She has worked now as a missionary in West Africa for over 16 years.
Sister Stan's faithful service has earned her the esteem and blessing of the Yendi Catholic Diocese to reach out in a very powerful way in her home country of Ghana. A diabolical practice that exists locally is to ritually kill children who are born with any physical deformity, disability, or even an anomaly (such as twins). Sister Stan describes her response to this evil: "We give ourselves to God for the service of persons who are poor. We meet the needs of our dehumanized brothers and sisters, the most abandoned, the marginalized, and those cut off from the sunlight of human companionship in our large human family. We are called to the vocation of love."
What greater act of love can one make than to give oneself wholly and entirely for the relief of the afflicted?

"Then I heard the voice of the Lord saying: 'Whom shall I send, and who will go for us?' And I said, 'Here I am, Lord. Send me.' " Isaiah 6:8.
Upon her recent return to her home country, Sr. Stan began helping children around Yendi. She found an unfinished house to rent and renovate as a temporary home. She had experience from her time in Nigeria training young boys and girls in sewing, cooking, and baking for income. Quickly adapting this to her new location, she has begun training her children and workers to make clothing, food, cakes, and bread to create income to support the children's education and future.
More Info:


Latest Updates

Check back regularly for updates to this section!
Fall 2015

Nazareth Home for God's Children was named the recipient of the 2015-1016 Mary's Fund by the Wyoming Council of Catholic Women at their Fall conference in Cheyenne, Wyoming on September 15, 2015.
Fall 2014

Sister Stan was presented with the Greenheart Global Service Leadership Award at Greenheart International's Chicago corporate offices on September 5, 2014.
Touching Lives Documentary

Sister Stan received a humanitarian award from Airtel Ghana, a West African Telecoms company, as a part of its Corporate Social Responsibility project called Touching Lives. Thank you, Airtel, for celebrating humanity and walking alongside Sister Stan so that she can transform the lives of these wonderful children! To see Airtel's documentary highlighting Sister's work, and the award she has been honored with, (Click here)